Unleashing Top-Level Talent: Executive Search and Recruitment Strategies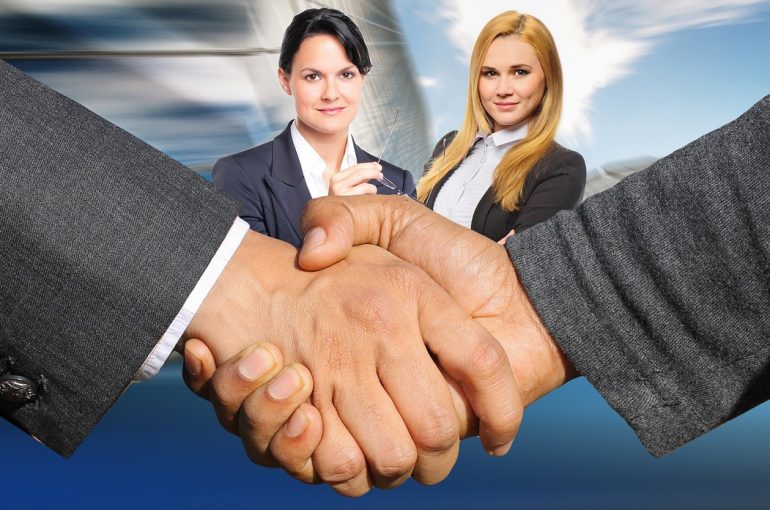 Unleashing Top-Level Talent: Executive Search and Recruitment Strategies
Introduction: Identifying and attracting top-level executive talent is a crucial aspect of organizational success. To ensure the recruitment of exceptional leaders who can drive growth and innovation, businesses must employ effective strategies that go beyond traditional hiring methods. In this article, we will explore best practices and strategies for executive search and recruitment, including the utilization of executive search firms, networking, and leveraging professional networks.
Define Leadership Requirements: Before embarking on the executive search process, it is essential to define the specific leadership requirements for the position. Clearly articulate the skills, qualifications, experience, and personal attributes necessary for success in the role. This will provide a focused framework for evaluating potential candidates and help attract individuals who possess the desired qualities.
Engage Executive Search Firms: Executive search firms specialize in identifying and recruiting top-level executive talent. Partnering with a reputable executive search firm can significantly enhance the recruitment process. These firms have extensive networks, industry expertise, and access to passive candidates who may not be actively seeking new opportunities. Engage with search firms that have a proven track record in your industry and collaborate closely with them to define the search criteria and expectations.
Leverage Professional Networks: Networking is a powerful tool for executive recruitment. Engage with industry-specific professional networks, associations, and conferences to connect with potential candidates. Attend industry events, join relevant online communities, and participate in seminars and workshops to establish relationships and build a network of high-level professionals. Actively engage with individuals who demonstrate the skills and qualities sought after for the executive role.
Tap into Internal Talent: Don't overlook the potential of internal talent for executive positions. Look within your organization for individuals who possess the skills, experience, and leadership potential to take on senior roles. Implement talent development programs, provide mentoring and training opportunities, and create a culture that encourages internal growth and mobility. Promoting from within can enhance employee morale and retention while ensuring a smooth transition and cultural alignment.
Utilize Online Platforms and Social Media: Leverage online platforms and social media to expand your reach and attract top-level executive talent. Maintain an active presence on professional networking sites such as LinkedIn and industry-specific platforms. Utilize these platforms to showcase your organization's culture, values, and opportunities. Engage with industry influencers and thought leaders, share relevant content, and actively participate in discussions to increase visibility and attract potential candidates.
Utilize Referrals and Recommendations: Referrals and recommendations from trusted sources can be invaluable in identifying top-level executive talent. Encourage employees, industry contacts, and professional networks to refer potential candidates who align with the leadership requirements. Implement an employee referral program to incentivize employees to refer qualified candidates. Recommendations from respected industry leaders can also provide valuable insights and connections.
Develop a Compelling Employer Brand: An attractive employer brand can significantly impact executive recruitment. Showcase your organization's unique value proposition, culture, and opportunities for growth. Highlight success stories, employee testimonials, and the organization's impact on the industry or community. A compelling employer brand helps attract top-level talent by conveying a strong sense of purpose, professional development, and a supportive work environment.
Implement a Rigorous Selection Process: Once potential candidates have been identified, implement a rigorous selection process to assess their fit for the executive role. This may include multiple rounds of interviews, assessments, and reference checks. Involve key stakeholders in the process, such as board members, senior executives, and department heads, to ensure alignment and comprehensive evaluation.
Provide Competitive Compensation and Benefits: To attract top-level executive talent, offer competitive compensation packages and benefits. Conduct market research to understand industry standards and ensure that your offer aligns with market expectations. Consider additional incentives such as performance-based bonuses, equity or stock options, flexible work arrangements, and professional development opportunities.
Emphasize Cultural Fit and Alignment: Cultural fit is crucial for executive roles, as executives play a significant role in shaping organizational culture. Assess candidates not only for their skills and qualifications but also for their alignment with the organization's values, vision, and cultural dynamics. Executives who align with the organization's culture are more likely to thrive, drive innovation, and establish strong relationships with employees and stakeholders.
Conclusion: Identifying and attracting top-level executive talent requires a strategic and proactive approach. By utilizing executive search firms, networking, and leveraging professional networks, organizations can tap into a pool of exceptional candidates who possess the necessary skills, experience, and leadership qualities. Defining leadership requirements, developing a compelling employer brand, implementing a rigorous selection process, and emphasizing cultural fit are crucial elements for successful executive recruitment. With the right strategies in place, organizations can secure top-level talent that will drive their success and contribute to long-term growth.