Part-time CEOs fulfil the same roles and responsibilities as their full-time counterparts. The only difference is that they work either a few hours or days a week, reflecting the company's needs and financial capacity. A part-time CEO can offer interim leadership for companies with a skills gap or in a transition period as they grow and expand. These industry-leading talents are recruited for their specialist knowledge and expertise, helping companies unlock their potential.
Fractional recruitment makes CEOs more accessible for scaling companies with a limited budget and without the workload of a full-time C-suite position. Hiring a part-time CEO is therefore a win-win for your company, providing an experienced leader to develop your overarching strategy as an investment that pays for itself.
Part-time CEOs are often known as 'super temps', providing the same benefits as a full-time CEO at a more affordable rate. They operate like consultants, rather than traditional employees. Most part-time CEOs are paid on an hourly rate or a fee-for-service basis, often working with multiple companies at once. Hiring a fractional CEO also removes the need to pay for equipment, training, or other expenses.
These CEOs will usually oversee the implementation of new guidelines, strategies, and structures within the company. Many might be the first C-suite appointment made to the company, giving them a key role in engaging with stakeholders and potential investors.
Why We're Seeing More Part-Time CEOs
At Exec Capital, we're seeing a sharp rise in clients searching for part-time CEOs to build their leadership teams. This trend is consistent across every industry and throughout multiple company sizes and types. The flexibility of a part-time CEO role is shown to attract industry-leading talent and bring more diversity to companies.
Part of the demand for part-time CEOs is driven by companies who want to adapt the role to suit their current needs. These fractional positions offer scalability for mid-market companies, allowing them to transition part-time CEOs to more permanent, full-time contracts as the workload and company's financial viability increase.
Companies experiencing an unexpected founder exit, or a skills shortage can tailor the role of a part-time CEO, writing the job description accordingly. It's why a part-time CEO could be recruited at almost any stage in a company's growth and development. There's no right time to start hiring a part-time CEO, but most companies choose to do so when a skills gap begins to negatively impact its growth or when the founder's workload increases.
Many companies approach the concept of a part-time CEO as being similar to 'renting' a C-suite executive – getting the benefit of their skills and experience without the financial burden or the long-term commitment of a full-time role. Companies that choose to recruit part-time CEOs avoid relocation costs and typically experience a quicker turnaround time when recruiting.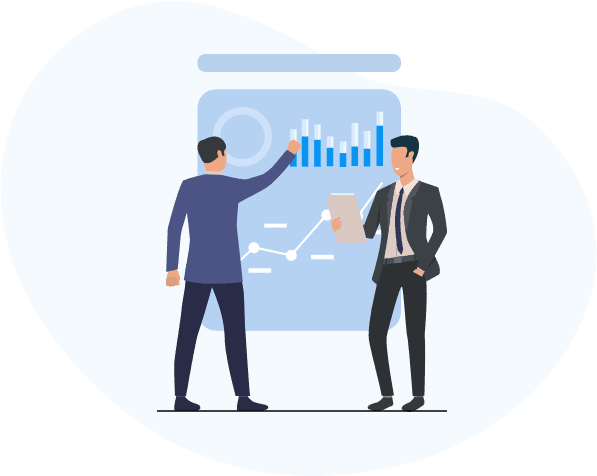 Why You Should Hire a Part-Time CEO
The post-pandemic flexible working revolution means that it's not just first-time CEOs who are exploring part-time positions. Companies can explore a wealth of talent from throughout industries, recruiting leaders from within their sector. The knowledge and experience a part-time CEO can bring to your business is invaluable as an investment that positively impacts every aspect of your company.
Part-time CEOs provide structure, strategy, and industry insight to companies while offering mentorship and guidance to first-time founders and mid-level employees. Fractional CEOs have experienced many of the teething problems and issues that can delay growth and development in companies, enabling them to navigate your organisation through these challenges.
Start-ups and SMEs focusing on their growth strategy will experience more sustainable scalability with a part-time CEO on board. These executives bring credibility to your organisation, along with their network of contacts and relationships with financial institutions, industry leaders, and potential investors.
Investing in a part-time CEO is a practical decision for companies. Founders and leadership teams can quickly find themselves working with limited resources and balancing an increasingly heavy workload. A part-time CEO can focus on the day-to-day operations of the business, allowing the founder to focus on the big picture and creating a more cohesive working environment.
Part-Time CEO Opportunities
At Exec Capital we have a dedicated programme for fractional CEO opportunities, making industry-leading talent more accessible to SMEs and start-ups. Our experienced executives can be hired on a fractional basis from 1 to 4 days per week.
Are you interested in taking the next step in your career? Do you want the flexibility of working as a fractional CEO with a remote, hybrid, or in-house opportunity? Get in touch with our team today to explore our part-time CEO opportunities.
Recruit a Part-Time CEO Today
Exec Capital is a full-service recruitment agency that specialises in C-suite and executive recruiting for companies across every industry sector, including part-time CEOs. We offer a hands-on approach with 360-degree recruitment, providing support throughout every step of the hiring process. We recruit for the full suite of senior management roles, including remote, hybrid, and in-house positions.
Start your part-time CEO recruitment today by calling our team at 0203 834 9616 for a no-obligation consultation.