Navigating the Private Equity Landscape: Strategic Advice for London Companies Considering an Exit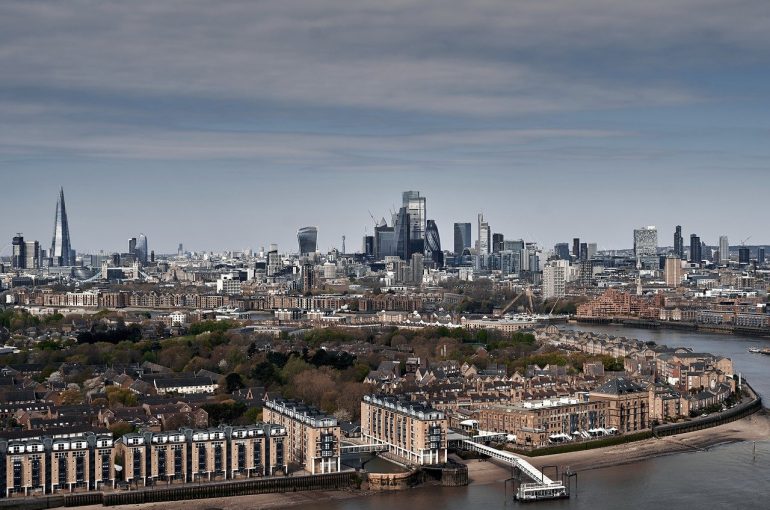 Private Equity Landscape: Strategic Advice for London Companies Considering an Exit
Introduction:
London, with its vibrant and dynamic business landscape, has long been a hub for innovation and entrepreneurship. As companies in the capital contemplate their future trajectories, the infusion of private equity emerges as a compelling option for those considering an exit strategy. In this exploration, we offer strategic advice tailored to London companies, outlining key considerations, benefits, and potential pitfalls when bringing in private equity as part of an exit strategy.
Understanding the London Business Ecosystem:
Before delving into the intricacies of private equity, it's crucial to understand the unique characteristics of the London business ecosystem. The city's diverse and cosmopolitan environment fosters a broad range of industries, from finance and technology to creative and professional services. London companies often face the challenges of fierce competition and the need to adapt swiftly to market trends.
Strategic Advice for London Companies:
Strategic Alignment:
London's diverse business landscape demands a strategic approach when considering private equity. Companies should align their choice of private equity partners with their industry and growth objectives. Look for firms with a proven track record in your sector and a deep understanding of the challenges and opportunities unique to London.
Due Diligence is Paramount:
Conducting thorough due diligence is imperative when contemplating private equity. London companies should meticulously assess potential private equity partners, scrutinising their track record, industry expertise, and cultural fit. The compatibility between the private equity firm's strategic vision and the company's goals is essential for a successful partnership.
Cultural Fit and Shared Vision:
London's business community thrives on diversity and innovation. When bringing in private equity, ensure that there's a cultural fit and a shared vision for the future. A harmonious partnership can facilitate smoother collaboration, allowing the infusion of fresh capital and strategic expertise to augment the company's growth.
Leveraging London's Global Reach:
London's status as a global business hub can be leveraged when engaging with private equity. Companies should seek partners who not only understand the local market intricacies but also have a global perspective. This global reach can open doors to new markets, partnerships, and opportunities for expansion beyond London's boundaries.
Flexibility in Financial Structuring:
London companies often navigate complex financial landscapes. When structuring private equity deals, prioritise flexibility. Consider a mix of equity and debt financing that aligns with the company's financial objectives. This flexibility ensures that the infusion of capital serves the company's strategic goals without imposing undue financial constraints.
Operational Expertise for London Challenges:
London's businesses face unique operational challenges, from regulatory compliance to talent acquisition. Choose a private equity partner with a demonstrated ability to navigate these challenges. Look for firms that bring not only capital but also operational expertise tailored to the intricacies of running a business in London.
Embrace Technology and Innovation:
London is at the forefront of technological innovation. Companies seeking private equity should position themselves as tech-savvy and forward-thinking. Private equity partners with a keen understanding of technological trends can help London businesses stay competitive and exploit opportunities in the ever-evolving digital landscape.
Retaining a Stake for Future Growth:
While private equity provides an exit strategy, London companies may consider retaining a stake in the business for future growth. This not only aligns the interests of the original owners with the success of the business but also allows them to participate in the potential upside as the company continues to evolve.
Public Relations and Communication:
Transparency and effective communication are crucial when bringing in private equity, particularly in a city with a strong emphasis on corporate governance. London companies should proactively communicate the benefits of the partnership to stakeholders, employees, and the wider community, fostering a positive perception of the strategic move.
Prepare for the Long-Term:
Private equity partnerships are inherently long-term commitments. London companies should approach these collaborations with a strategic mindset and a commitment to the agreed-upon vision. Prepare for a journey of sustained growth, operational enhancements, and strategic evolution under the guidance of your private equity partner.
Conclusion:
As London companies contemplate the infusion of private equity as part of their exit strategy, strategic foresight and meticulous planning are paramount. The city's dynamic business environment necessitates a tailored approach, considering industry nuances, cultural compatibility, and the global reach of potential partners. By aligning with private equity firms that share a vision for sustained growth and operational excellence, London companies can navigate the complexities of the private equity landscape, unlocking new avenues for success in the heart of this thriving metropolis.